A :  My Answer is : You will get very Reasonable interest rates from MudraCircle, You have to Visit MudraCircle.com for Such Business Loans.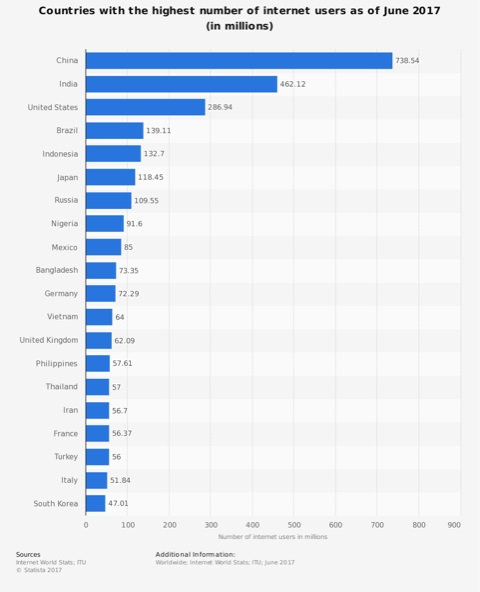 According to business loan terms and conditions a recent report, there were 3.49 billion internet users around the world. Considering that the number of humans living on Earth is presently estimated at some 8.5 billion, this means that over 41% of the world population is interconnected through the use of internet. There are, however, stark differences in user distribution according to region, where East Asia is home to 923 million internet users, while African and the Middle Eastern regions have lower user figures.
India is on the cusp of significant growth in data traffic driven by rising data users as well as growing data usage per user. Country's smartphone market will grow at 23% CAGR through 2018 and would account for 30% of the global growth during the period overtaking USA to become 2nd largest smartphone market. India's internet penetration to reach 50% by 2018, up from 26% in 2016, driven by rising smartphone availability and affordability, online content and changing user behavior. Urban India, with 51% penetration is fast reaching saturation point while rural India with 16% is the future market of growth. With one of the Reasonable call rates in the world and affordable access to data the industry truly is at the cusp of revolution.
Digital India is an umbrella programme that encompasses providing Internet access to all by creating infrastructure, delivering government services on the Web and mobile phone, promoting digital literacy and increasing electronic manufacturing capability.
More Information : https://www.mudracircle.com
Summary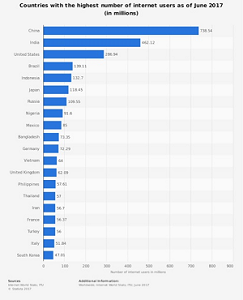 Article Name
Digital Growth - MudraCircle
Description
Digital India is an umbrella programmer that encompasses providing Internet access to all by creating infrastructure, delivering government services on the Web and mobile phone, promoting digital literacy and increasing electronic manufacturing capability. More Information : https://www.mudracircle.com
Author
Publisher Name
Publisher Logo